RENAMING OF AGASSIZHORN REJECTED BY ALL AUTHORITIES.PETITION TO BE CONTINUED NEVERTHELESS. AGASSIZ-EXHIBITION IN GRINDELWALD A GREAT SUCCESS. AGASSIZ-EXHIBITION ON EGGISHORN DUE JULY TO OCTOBER 2013!

By the end of 2010 it had become evident: The three communities who share the Agassizhorn summit (Grindelwald BE, Guttannen BE, Fieschertal VS), the cantons of Berne and Valais, all the the Swiss federal authorities as well as UNESCO had rejected the petition to have the Swiss Alpine peak of 3953 metres above sea level renamed. 2500 men and women from all over the world had voiced that demand because in the 19th century Agassiz was one of the champions of the so-called "scientific" racism and a pioneering thinker of apartheid, who had commissioned the photo of Renty, a slave from the Congo, to be taken, in order to prove the "inferiority of the black race". The "De-mounting Louis Agassiz" committee, who had demanded the renaming since May 2007, was sadly disappointed by this decision and particularly deplored that even the submitted compromise of giving the name of "Rentyhorn" to an unknown peak in the vicinity of Agassizhorn had not met with the approval of the Oberland communal authorities. Nevertheless, the petition has been and will be continued, because renaming the "Agassizhorn" continues to be our declared objective.

Meanwhile (summer 2012), Grindelwald's Museum of Local History hosted our exhibition on Louis Agassiz: "Glaciologist, Racist: Louis Agassiz (1807-2012)". The exhibition proved a great success and had international repercussions. Please find more on that here.

The same exhibition will be shown on top of the Eggishorn mountain (canton of Valais) from July to October 2013, and after that it will be staged in various places in German-speaking as well as French-speaking Switzerland. Please find more on that here.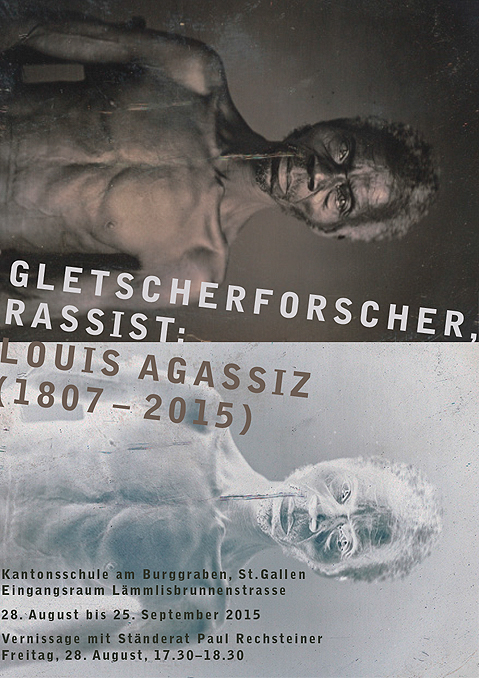 Info about the book.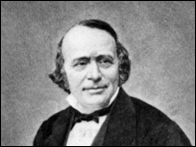 Louis Agassiz (1807-1873)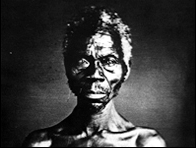 Renty (March, 1850)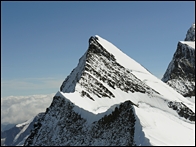 Agassizhorn (3946 meters above sealevel)
Photo: Siro Micheroli